Categories: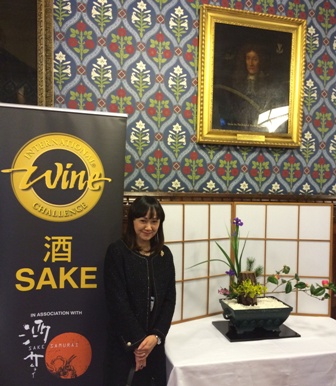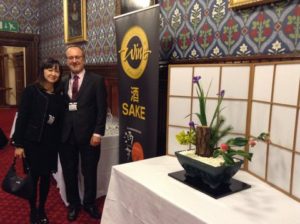 Who'd believe it?  I was asked to arrange Ikebana at the House of Commons for the British-Japanese Parliamentary Group's Sake Evening.
It was great fun for Tomiko and me to go to the House of Commons and such an unusual place to arrange Ikebana, don't you think? I did this traditional style of rikka called sunanomono, which I thought would suit the surroundings and the event.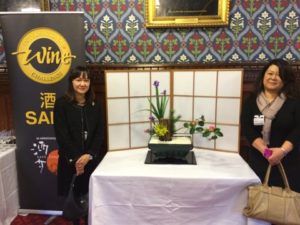 And, of course, Keith couldn't resist coming along to "help" too; mainly with sampling the eight different sakes that were there for tasting…mmmmm!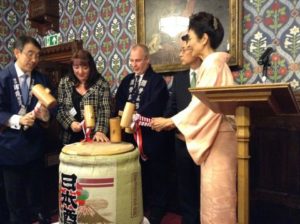 Three new vases have arrived from Japan .  We are delighted to be attracting increasing numbers of customers from all over the world and as we do so we will continue to increase our range of authentic Japanese vases, kenzan and hasami.
Keith's new favourite just now: the rich, intense black-to-plum-purple coloured rikka and shoka vase. Traditional shape and very traditional deep purple colour (ko-murasaki), it is intense and elegant.  And just as elegant and stylish is this diminutive green urn, that needs only a single stem or two and a little foliage to making a perfect arrangement for the smallest of spaces or a grand dinner table.
These two rustic red-brown vases are great for creating a common theme in any space: use either on their own, in an alcove or for a dining table, or mix and match these and maybe add V1107 to create a follow-me theme in a larger room or hallway.