Upcoming Event
Friday–Saturday, 2nd-3rd June, 2017
8th Exhibition, Free Admission
Friday 2nd June, 1:00pm – 4:30pm
Saturday 3rd June, 11:00am – 4:30pm
Theme: "CELEBRATION"
For the 10th Anniversary of Sogetsu London Branch
and the 90th Anniversary of Sogetsu School.
Venue: Rosslyn Hill Unitarian Chapel, Hampstead, NW3 1NG London
[click on the flyer to save and print it]
Categories: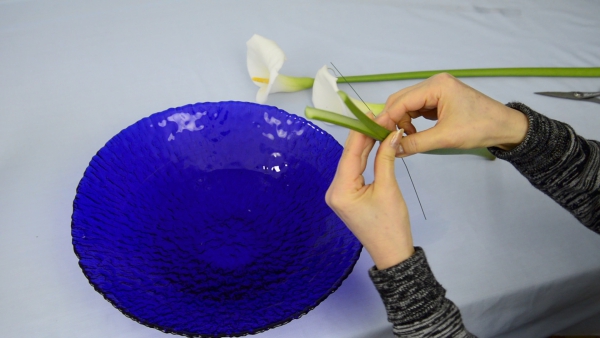 I love to create interesting and unusual artistic effects in Ikebana using all manner of things. None more so that taking plant materials and adapting them – you might say that this is giving plants new life in a different form.
Calla is a very versatile flower and the stems can be very interesting too. So try taking a couple of calla stems, and it's ok if the flowers are past their best, and use them to create…calla spaghetti!