Categories: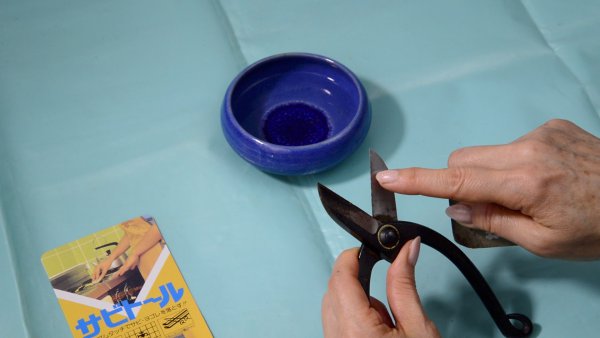 I suspect that may of us take our hasami for ganted. Use them, pop them in our toolbox or drawer and that's it. But have you noticed that the dirtier they get the stiffer they become? Unless you have the non-tarnishing professional hasami, your hasami will probably rust and become dirty with plant sap and bits as you use them over time.
But you really can help to keep them in good order, just by using sabitoru, kitchen oil and a little TLC. And here's how.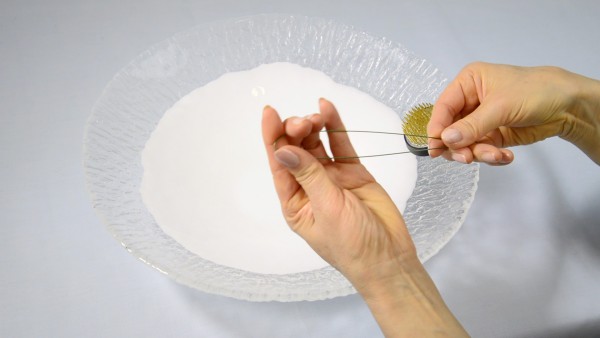 Sometimes our creative desires can be thwarted by equipment and one such situation is when you'd like to arrange heavy materials from the sloping side of a vase.
Clearly it isn't practical to glue a kenzan to the side nor can you use another kenzan to hold it. But fortunately there is a very elegant and easy-to-do solution, as you'll see in this tip; it is quite wonderful just how useful wire can be, don't you think?