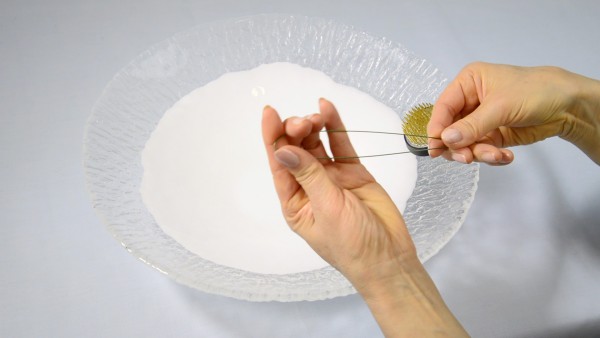 Sometimes our creative desires can be thwarted by equipment and one such situation is when you'd like to arrange heavy materials from the sloping side of a vase.
Clearly it isn't practical to glue a kenzan to the side nor can you use another kenzan to hold it. But fortunately there is a very elegant and easy-to-do solution, as you'll see in this tip; it is quite wonderful just how useful wire can be, don't you think?
Categories: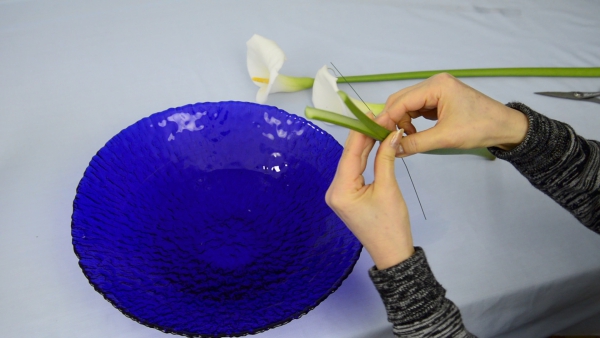 I love to create interesting and unusual artistic effects in Ikebana using all manner of things. None more so that taking plant materials and adapting them – you might say that this is giving plants new life in a different form.
Calla is a very versatile flower and the stems can be very interesting too. So try taking a couple of calla stems, and it's ok if the flowers are past their best, and use them to create…calla spaghetti!
Categories:
In my previous Ikenobo Ikebana tip, #12, I showed you a nice easy way to get curved shapes into leaves, so that you can bend them without them breaking. This tip is also nice and easy, and it will let you have even more fun with shaping leaves. You may have seen some examples in my recent classes photos.
You will need wire and some sticky tape or surgical tape but it doesn't have to be anything special. So, here we go with wiring part 2!