Categories: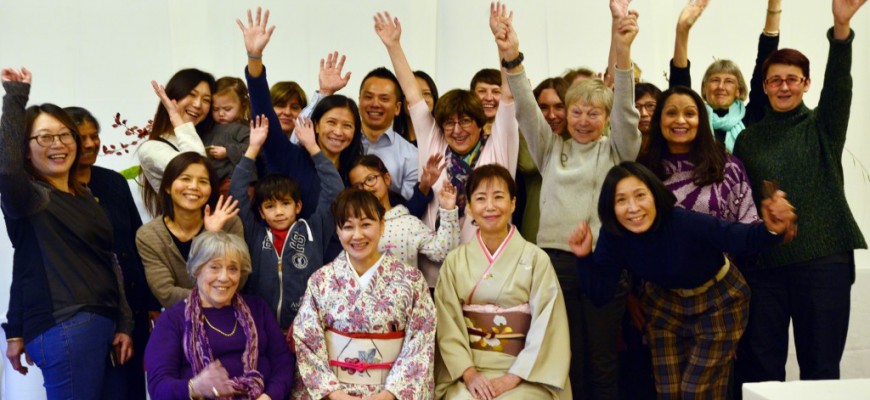 Our autumn Ikebana exhibition was a great success and we all hugely enjoyed the day. So both as a thank you to my students, Middlesex Bonsai Society and Miyoko, and for your viewing pleasure, I thought I should post a few (well, more than a few) photos from the day. Please share them with other poeple liberally and spread the joy of Ikebana!
Hananowa Exhibiton 2016

Flickr Album Gallery Powered By:
WP Frank
Categories:
I am delighted to announce our next exhibiton in Ruislip.
Ikenobo Hana No Wa London Study Group will be holding our annual exhibiton on 26th November 2016 26th November 2016
1pm to 5pm at:
Woodford Hall, Poplars Close, Ruislip HA4 7BU (map)
Admission: £2.00

We will exhibit over 30 arrangements, with mini-demonstrations, plenty of our members on hand to show you around and refreshments.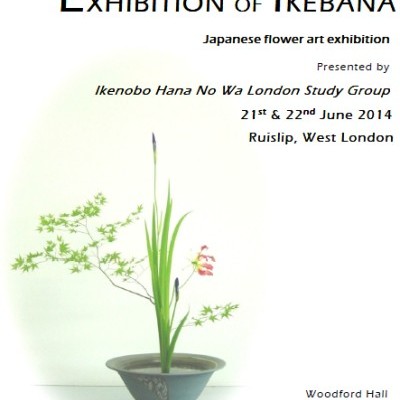 Junko and her students, past and present, were delighted to present their 2014 summer exhibition.
Ikenobo Ikebana Hana no Wa London Study Group, formed by my lovely students,held its annual exhibition at Woodford Hall, Ruislip, West London in June 2014. We were delighted to present our beautiful art as you can see from the photos below.
All told, we had nearly 30 Ikebana arrangement exhibits, along with around 10 lovely bonsai from our friends at Middlesex Bonsai Society.
During the two days several of our members gave demonstrations which were very clearly enjoyed by the visitors, including some who came on both days!
We haven't set the dates fro our 2015 Ikebana exhibition yet, but as soon as we have, we be letting you know.
[embpicasa id="6041842862867176257″]