Categories: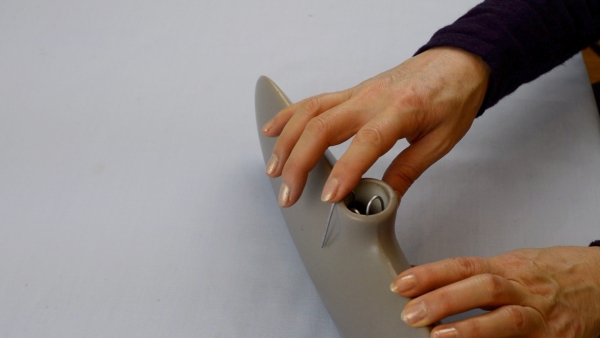 If, like me, you enjoy using unusual Ikebana containers, you've probably come across some with tiny apertures. You know; the ones that are too small for a kenzan: where flower foam would be too messy; and chicken wire too fiddly. And unless you do something, your flowers just will not stay where you want them.
Well, of course, there's a simple way to deal with that and this tip will show you how. Yes, there's some wire involved!
Categories:
In Ikenobo Ikebana we love to be creative, and in this tip I'd like to show you as simple way to get creative with leaves, by using wire.
This is a simple way to take soft leaves that will break if bent or just spring back and shape them the way you want them. Here I demonstrate how to bend beautiful cordyline leaves into gentle curves. This is a technique I use in lots of arrangements. In rikka I can make the right-angled bends we need to accompany mizugiwa and in freestyle….well you'll see in my finished arrangement.
Categories: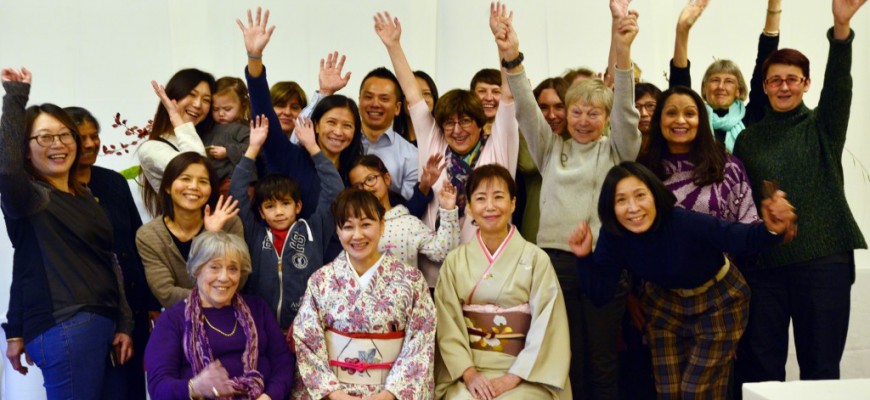 Our autumn Ikebana exhibition was a great success and we all hugely enjoyed the day. So both as a thank you to my students, Middlesex Bonsai Society and Miyoko, and for your viewing pleasure, I thought I should post a few (well, more than a few) photos from the day. Please share them with other poeple liberally and spread the joy of Ikebana!
Hananowa Exhibiton 2016

Flickr Album Gallery Powered By:
WP Frank