These links are some of the web sites I find interesting and useful. They are in no particularl order but are a mixture of social, Japanese art & cultural and, of course, Ikebana organisations. Click on the logo to go their website.
If you have or have seen a flower arrangement or Japanese culture related site which you would like us to include a link for here, please contact Keith.
I will review all submissions and don't guarantee to include include them. Sites with unrelated "pop-up" ads will be rejected.
---
Ikebana Schools
(we will add the logos when we have permissions)

Ikenobo HQ
Kyoto, Japan. The origin of Ikebana, Junko is a professor of Ikenobo School.
---
Ikeduende School of Ikebana in Wales


ikeduende offers a range of Ikebana courses, demonstrations, workshops and installations. Classes are taught in small groups, directly by the artist, Tamayo Hussey in a traditional Japanese tatami room and the students' ikebana are displayed either in the tatami room or in various installation spaces around her house. The house itself is located in an area of outstanding natural beauty (AONB) called the Wye Valley and was the first house in the UK to be built using Welsh grown Japanese larch timber. In the autumn of 2013, the house was featured in the Channel 4 programme "Grand Designs" in which a number of her ikebana works were also featured.
Visit website at ikeduende.com
---
Middlesex Bonsai Society
We are a long established society, catering for all levels of interest in this fascinating craft.
We have approx 40 members and meet from 7.30 – 10.00 on the 3rd Tuesday of each month except August. At our normal monthly meetings we have guest speakers, in-house workshops to assist members to develop their trees. We hold an annual show when members have the opportunity to display their trees in the excellent surrounds of Woodford Hall in Ruislip.
For more information, and our events schedule, visit our website.
---

Ikebana International was founded in 1956 by the late Mrs Ellen Gordon Allen. It is a worldwide non-profit making organisation with the motto Friendship through Flowers and is dedicated to the promotion and appreciation of ikebana.
Ikebana japanese flower arrangementThe London Chapter was formed in 1958. The sixth oldest chapter of Ikebana International, it has members from a number of different schools of ikebana, the Japanese art of flower arranging. Junko is a past President remains an active member and Vice President
---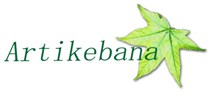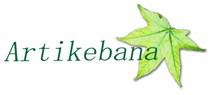 Studio dell'Ikebana e di altre arti orientali. School of Ikebana Sogetsu managed by Master Maria Domenica Castrì. We run courses from beginners to advanced level, demonstrations, workshops and flo-works on demand.
If you are living in Italy or visiting and enjoy Ikebana, take a look at this delightful website. Both Italian and English versions, so I am sure you will enjoy Maria Domenica's website in either language.
---

The Bromsgrove & District Flower Arranging Society. We are affiliated to the National Association of Flower Arrangement Societies of Great Britain (NAFAS), and are part of the Three Counties and South Wales Area of NAFAS. Full of great photos and the joy of flower arranging. We hold regular events and demonstrations throughout the year in Bromsgrove, Worcestershire.
---

Bonsai. A website with information on learning and understanding Bonsai, Japanese gardening, art and culture. This site is a wonderful resource and a must-see destination.
---