Ikebana or Kado is the beautiful, distinctive Japanese flower arrangement art.
Welcome to Ikebana by Junko and our Ikebana shop. Here you can find out about the origins of Ikebana and Ikenobo, get information on Ikebana classes in London, UK, and Japanese cultural and flower events. And we have a great selection of Japanese flower vases, Ikebana books and essential flower arrangement equipment for delivery worldwide.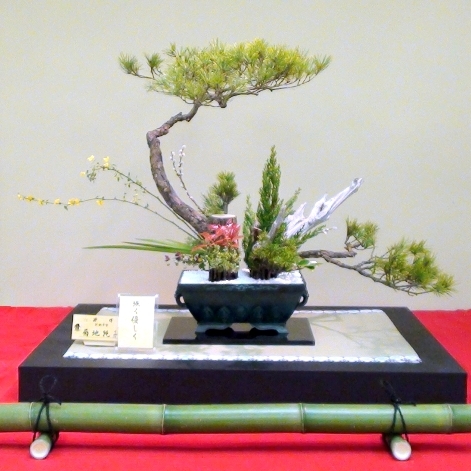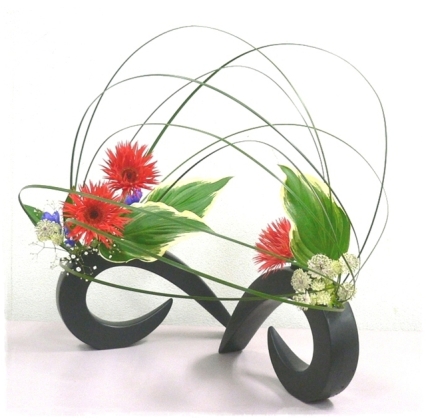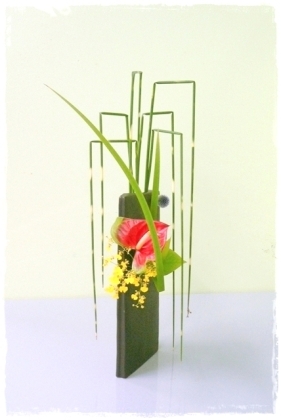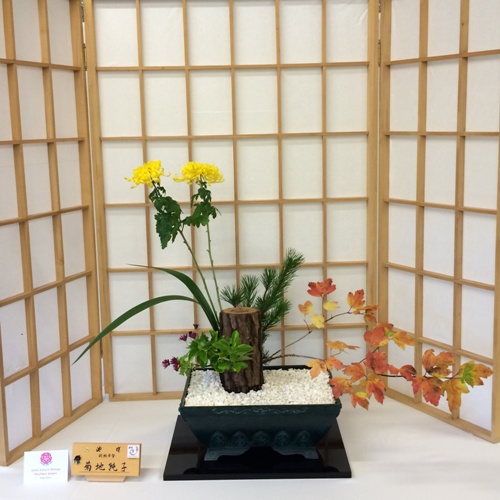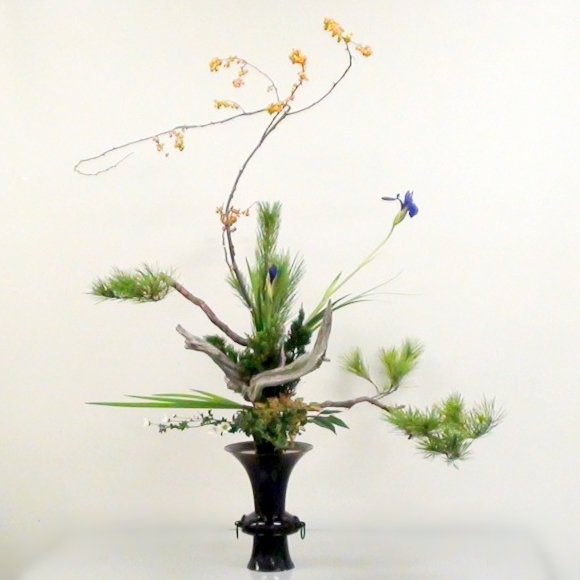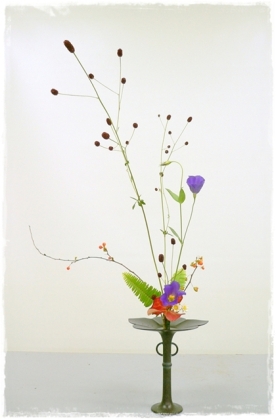 I'm Junko Kikuchi, a professor of Ikenobo School. Ikenobo is the oldest and most traditional Japanese flower arrangement school. I am delighted to welcome you to the beauty, history and traditions of this wonderful floral art.
Would you like to study Japanese flower arranging? I have regular Ikenobo Ikebana lessons in west London for all levels.  My classes are multicultural, with students from many different countries.  Men and women of all ages come together to enjoy Japanese flower arrangement in a relaxing atmosphere.
I hope you will enjoy our new website and visit regularly.  We are still adding content and will shortly increase the number of photos of arrangements, both my students' and mine, in our gallery section.  We'll be delighted to hear from if you have suggestions or feedback, or to tell us about your own flower arrangement activities.
Visit our ikebana shop for…