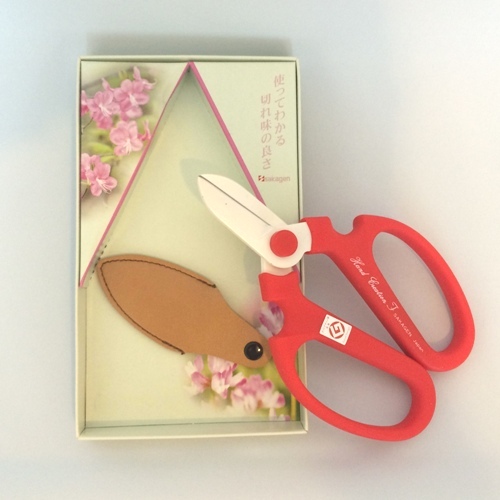 Hasami with soft, easyuse handles
Modern hasami flower scissors featuring teflon-coated, stainless steel blades and super-soft-touch thermoplastic ha.ndles for easy grip. these are the modern alternative to our traditional hasami.  And as a bonus for our left handed customers, we also have a left-handed version as the perfect hasami solution for you.
Sakagen have been at the forefront of Japanese hasami manufacture for a century.  We're delighted to add these new, innovative hasami to our range.
NB: Not recommended for cutting wires, as this may damage the cutting edges: do you need wire cutters too?
Our hasami are extremely sharp and not suitable for unsupervised use by children.
Modern hasami flower scissors