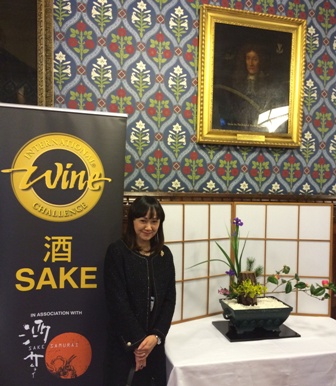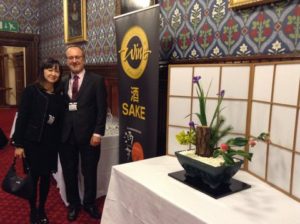 Who'd believe it?  I was asked to arrange Ikebana at the House of Commons for the British-Japanese Parliamentary Group's Sake Evening.
It was great fun for Tomiko and me to go to the House of Commons and such an unusual place to arrange Ikebana, don't you think? I did this traditional style of rikka called sunanomono, which I thought would suit the surroundings and the event.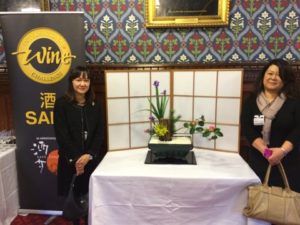 And, of course, Keith couldn't resist coming along to "help" too; mainly with sampling the eight different sakes that were there for tasting…mmmmm!